*www.Edita-Samadhi-Dance.de*

*www.Ballroom-Dance-Avatars.de*
*
www.Ballroom-Dance-Transcendental.de*
*Profile & Experiences*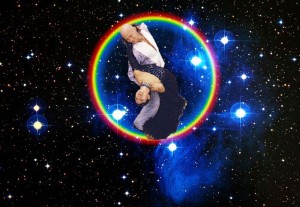 *Edita & Samadhi*





*The True Story of Edita & Samadhi*





Edita and Samadhi met in meditation studio in Berlin in 2004.

Coming from different backrounds - Edita being professional dancer, having long professional dance career and many experiences in other dance and moving, yoga and martial arts techniques and concepts,
Samadhi having his succesfull professional career in boxing.
To combine their body abilities with the spirit and strength of meditation, they saw great and rare possibility to merge their experiences to create and perform it as very speial, new, way of dance.
Though, it has to be mentioned, that until this time Samadhi had no experiences in ballroom dancing at all. It would be compleately new, unknown field of experiences for him.

But the Idea was very strong. They decided to dance together and compete as professional dance couple in April 2004.
From Juli 2004 they moved to London and startet to train in London Grafton Regal Dance Centre.

With very little money, they had to find way to pay accomodation and studio costs, there was nothing to left to take some dance tuition or coaching, as other couples do.
They had to use their knowledge in best possible way to build the dance, to prepare from nothing to the competition level at highest at soonest time.

With concentrated and focused mind and knowledge the improvement was coming. After 3 Month!!! training, they entered already their first professional competition - The International Championships in London 2004. For Samadhi - it was his first competition in his life!!!

It was big proove, awaking to see reality. Then the problem was not dancing, but the "agressive" energy field created by competitors on the dance floor.

So far as being competitor for long time, we are used to it. But for the new person is it something - appearing agressive, disturbing dance.

So there was the task how to get this experience into practice in soonest time to be able to deal with it. This was a long road of tryouts, misstakes, improvements, giving up, struggling with keeping bodies alive, to be alive, and still keeping dancing, luck of money to such state, then at the times there was no money at all.

But we had the will to keep going, like thin thread - connected all this pictures. And many times, like miracle, suddenly we got some money to pay entry to competition, travel. Sleeping on the airports, in the train stations, after competitions, because we could not afford hotels, totaly frustrated, leaving hall to the cold rainy night, with no idea where to sleep, being regected again and again and again.
Seeing "the others" in the fullfilment of goods, warm, smiling faces acompanied by friends and families.

But there was something, why we didnt give up.

Going through this struggle, from 2005 we have somehow manage to enter the all important World Competitions and Championships. But the struggling with life was too immense.

We just knew, what we do is highly good, right, and important, and we should keep the dancing, but we could not overcome the situaion of the failures on the competitions, not to be accepted by the dance field in the way to succeed. Difficulty to survive on life was drawing energy away, we didnt know what to do.

Journey to India Spring 2006.

At this point we decided to search for help of spiritual master and we manage to get 2 tickets to India. We could face life from totaly different point of view, and received great help and advice from many kind people. Returning back directly for Blackpool competition.

From this point thinks start to improve slightly. We returned back to Berlin, could find simple way to live and studio for practice.

Bit by bit we was moving forwards, keeping competitng, dancing, travelling.

From 2005 until 2008 we manage to enter about 60 Internatioal Professional Championships, nearly all World Ranking Championships, World Professional Championschips 2007, 2008, Asian Dance tour 2008.

In April 2008 we come already on the place 51 in World Professional Ranking List.

The meaning is: then In 3 years, someone who never danced before, could build up perfomance for place 51 in Professional World Ranking List - on his own abilities and powers.

Because of luck of money, we could never offer to take any single lesson or coaching.

Some of our results and competitions:

British Open Professional Ballroom Championship 2005
British Open Professional Ballroom Championship 2006, 2007, 2008, 2011
International Professional Ballroom Championship 2005, 2006, 2007, 2008
United Kingdom Professional Ballroom Championship 2005, 2006,2008
Asian Tour 2008, Tokyo, Nagoya, Macao, Jakarta, Kuala Lumpur, Singapore
Dance and Listen, London 2008

3. Place in Czech Open Professional Championship 2005

4. Place Slovakian Professional Championship 2007

Semifinalist (Place 11) of European Professional Showdance Championship 2007 in Balingen, Germany, with own Choreography "New Dimension"

Place 42. World Professional Ballroom Championship, Blackpool, England 2007




Place 41. World Professional Ballroom Championship, Bonn, Germany 2008

Place 51. WDDSC - Professional World Ranking Place, May 2008

We didnt become World Champions yet, and we didnt get any money or reputation for - giving up our lifes for our dance dream.

So why we was doing it?

Because there was fire - fire in our hearts. And we knew we are giving our lifes for something very highly important.

Message.

Sign.

Sead.

For next - pioniers - for next Era - then they are NO LIMITS.

NO LIMITATIONS to our abilities. How ever - The Mission, The circumstances can be difficult.

To open "New Dimension".

"New point of View" - what success means.

Never loose the dance fire in the heart.

Always strive to reach The Highest Possible Place and Choice.

THE HIGHEST possible PLACE and CHOICE.

TH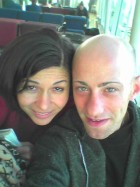 * * * * * * * * * * * *
Edita

Is Dancer, Competitor, Teacher and Choreographer.

At the age of 5 years she started to practice hatha yoga. At the age of 10 she was introduced to ballroom dancing and started to visit Dance School for Ballroom Dancing.
At the age of 18 She become member of Dance Studio for Competition Dance, where she was trained in Ballroom and Latin and entered many competitions. After 3 years of training she reached the highest ranking and become S-Class in Ballroom and Latin Dance, representing on many national and international competitions.
She was also member of Formation Team, finalist of World and European Championships.
With her previous dance partner Tibor, she represented on many World and European Competitions and Championships.
They become finalist in Amateur Latin Dance National Championships.
In 1998 they turned to professional dance and competed on many Professional Championships, and represented on many World and European Championships worldwide.
They Become Professional National Champion in Ballroom in 1999 and 2000 in Bratislava -Slovakia.
Finalist of Austrian National Professional Ballroom Championships 2000 in Wienna - Austria.
Quarter Finalist in World Professional Ballroom Championships in Bielefeld - Germany in 1999.
Quarter Finalist in European Professional Ballroom Championships in Bratislava 1999.
Finalist of German Open Championship in Mannheim - Germany 1999 in Professional Showdance with own choreography.
She took many privat tuitions in Ballroom and Latin Dance in London and world-wide with many fameous coaches and teachers as: Bill and Bobbie Irvine, Bob Burgeos and Doreen Freeman, Marcus and Karen Hilton, George Coad and Pat Thompson, Kenny and Marion Welch, Len Armstrong, Dennis Udell, Steve and Caroll Powell, Joe Vanone, Katia Vanone, Steven Hillier, Richard Morrissey, Anne Gleave, Richard Gleeve, Peter Eggleton, Sammy Stopford, Werner Fuehrer, Oliver Wessel-Therhorn, Karl Breuer.
In 2000 she moved to London, where she studied by Doreen Freeman and become qualified and Licenciate as Dancer and Teacher of Dance of "Imperial Society of Teachers of Dance".
She become inspired and influenced through study of many different moving concepts and studied different Martial Arts, Dance and Movement Techniques, Meditation and Philosophy such as:
Butoh Dance with Co Murobushi, Minako Seki, Yumiko Yoshioka, Tadashi Endo, Japan
Ballet with Christina Delroy, London.
Wing-Chun Kung Fu with Sifu Anton Tomas, London.
Shotokan Karate, Seto Sensei, Tokyo.
Kallaripayat, Phillip Zarrilli, London.
Suzuki Methods of Acting with Fran Barbe and John Nobbs, Australia.
Feldenkreis Method und Movements with Amos Hetz, Israel und Anne Mess Berlin
Kryia Yoga with Swami Kryiananda, Puta-Parti, India.
Alexander Technique with Jean Clark, London,
and took inspirations in:
Body-Mind-Centering (Lambrini Constantinu), Laban Studies (Eva Blashke, Berlin), Kallaripayat (Phillip Zarilli, London), She-be-ka, Wu-Shu (Karim Hachiachi, Gabes), Indian Dance - Kuchipudi, African Dance (Tchekpo, Senegal), View-Points, Moving Meditation, Tai-Chi and Chi Gong, Gurdjejev Dance (Jivan, London), Jazz Dance (Dolly Henry, London) , Flamenco, Ashtanga Yoga, Realease Technique, Noguchi Gymnastics, Kinomichi (Anne Mess, Berlin)
She was angaged for teaching and competing in Honkong, Seoul- Korea, Taiwan, USA-California, North Carolina, Florida, New York, Tokio - Japan, Zurich - Switzerland.
Become Finalist Tokyo Open 2001 with dance partner Hiro.
Winner of Canton Open Championship in Zurich 2001 with dance partner Bernard.
She was invited as ballroom teacher and dancer in Soul-Korea, Taiwan, San Francisco, Hong-Kong, USA, North Caroline, Japan, China.
In 2005 she started cooperation with "Calimera" as dance teacher and dance performer and choreographed and performed many avantgard ballroom and free-style shows together with dance partner Thomas Samadhi Loewe and solo perfomances in Tunesia, Spain, Greece, Egypt.
From 2008 she is concentrated and focused on ballroom competitons dance, training and preparing to build highest quality of ballroom dance and competing on the world competitions such as European and World Championships.
Samadhi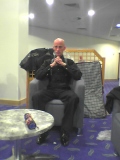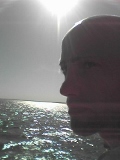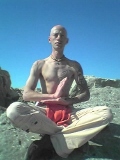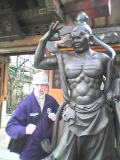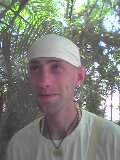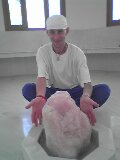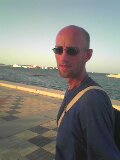 * * *
c - Web Copyright owned by edita kysel, edita xing, star light dance.
Unauthorized copy prohibited. Dance. Way. Art. Method. Identity. DVD.
* * * * * *
* * * * * *